ABOUT GREEN RAY
Due to the benefits to human health from improved air quality, and in the context of international and European regulations for emissions reduction, the maritime shipping sector has been shifting from diesel to Liquified Natural Gas (LNG). Among the available LNG technologies, the sector has shown a preference for the low-pressure dual fuel concept. This technology has many advantages, however, the phenomenon of methane slip (the escape of unburned methane into the atmosphere) combined with the high warming potential of methane gas (28 times that of CO2), is reducing the overall climate benefits of the shift to LNG.
In this context, the GREEN RAY project is assessing and mitigating methane slip in LNG engines to enable clean waterborne transport.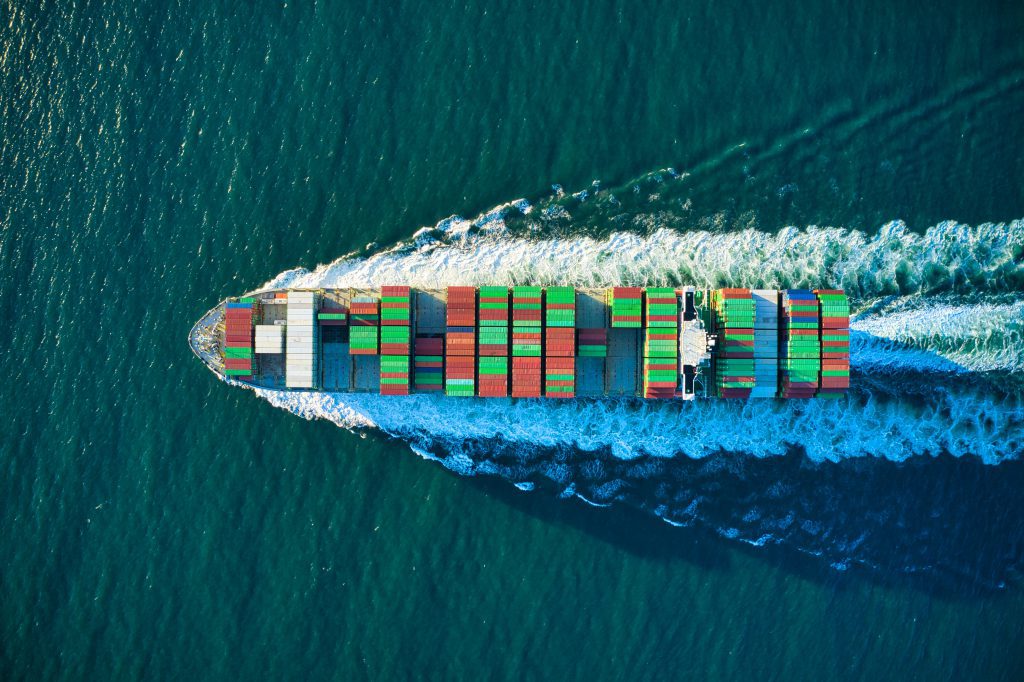 Assessing methane emissions from existing and new LNG vessels
Developing technologies to reduce methane slip in two- and four-stroke LNG engines
Developing an aftertreatment technology to further reduce methane slip
Producing scenarios for shipping emissions & how GREEN RAY can contribute to emissions reduction
Enabling the utilisation of GREEN RAY results to maximise long-term research impacts
Expected Impacts
The GREEN RAY project research results and developed technologies will contribute to many EU goals, with impacts for environment (), economy (), and society ():
Supporting the uptake of climate-neutral fuels and the decarbonisation of the shipping sector
Increasing energy efficiency and lowering fuel consumption of maritime vessels
Enabling clean, climate-neutral, and climate-resilient inland waterway vessels before 2030
Eliminating harmful pollution to air and water from increasing utilisation of LNG fuel
Creating competitive European waterborne industries
Facilitating the integration of innovative port infrastructure necessary to incorporate alternative fuels and electrification
Achieving the smart, efficient, secure, and safe integration of maritime and inland shipping into logistics chains
Enabling fully automated maritime and inland shipping and efficient connectivity
GREEN RAY will assess and mitigate methane slip through the development of three technologies for low-pressure dual fuel engines in existing vessels and new builds.
GREEN RAY is targeting a technology readiness level (TRL) of 7 – system protype demonstration in operational environment – and we will demonstrate the three technologies on new vessels as well as retrofitting the technology on an existing vessel.
The consortium
The GREEN RAY Consortium includes partners from across the shipping value chain, as well as experts in maritime transport research and communications.
For more details about partners, funding, and budget, please visit CORDIS.
GREEN RAY Work Package Distribution
WP1: Methane emissions from shipping
WP2: On-engine technologies development (two-stroke and four-stroke dual fuel engines)
WP3: Aftertreatment technologies development
WP4: Onboard demonstration
WP5: Dissemination and Exploitation
WP6: Project management